Can MBAs make entrepreneurs?
Anita Roddick, founder of Body Shop, sparked an interesting debate on whether an MBA can teach an individual how to be an entrepreneur.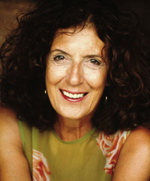 Writing in the Financial Times on 15th November, she said: "Actually, potential entrepreneurs are outsiders. They are people who imagine things as they might be, not as they are, and have the drive to change the world. Those are qualities that business schools do not teach." Entrepreneurs, Roddick argued, tended to be outsiders driven by a passion for a particular idea with the energy to carry it out.
Business schools, on the other hand, teach students about balance sheets, cash-flow forecasts and business plans. They can teach good administration and financial flair, but the tendency to look at past practice could, if anything, 'sap' any entrepreneurial flair they may have had.
Chris Ingram, founder of the brand and communications consultancy, Ingram, believes Roddick is 100 per cent right' that business schools cannot teach people to be entrepreneurs. Ingram founded Chris Ingram Associates (CIA) in 1976 and says it was one of the world's first independent media agencies at that time. The holding company, Tempus Group, was acquired by WPP in 2001 for £435 million, representing a 2100% increase in shareholder value in 12 years.
Ingram says: "It is well known that entrepreneurs often are people who have something to prove. They may have a chip on their shoulder or have experienced an unhappy childhood. This is what drives them."
However, business schools have a very important role to play in showing entrepreneurs how they can operate their businesses more successfully and make fewer mistakes. "They may, therefore, avoid making big mistakes like I did when I gave away 40% of the equity in my company (CIA)."
MBA students come to business schools when they have already started their careers. So the point, says Ingram, is to help them hone their management skills, not to teach them entrepreneurship.
Source:
Financial Times, 15 November
Review by Morice Mendoza