McDonald's UK boss: "This is the toughest trading period we've had"
The 'Lord of the Fries' Paul Pomroy on turnarounds, tennis courts and trading conditions.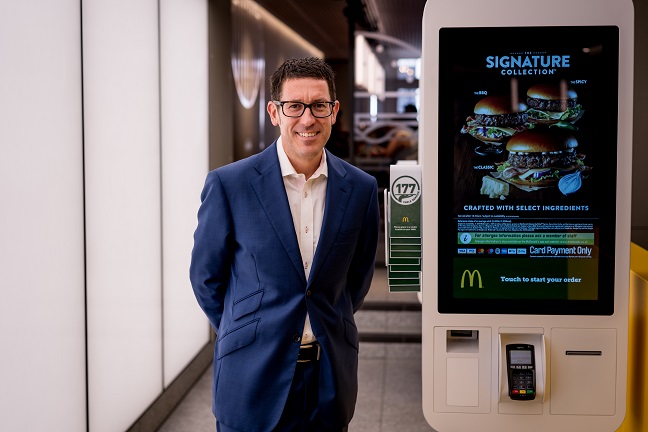 Through the Golden Arches
I trained as an accountant and began my career as an insolvency specialist at Smith & Williamson. After four years there, I was looking to get out. In the summer of 1996, I spotted a half-page ad in Accountancy Age magazine for a job at McDonald's. It showed the bottom of Ronald's legs with his stripy socks and big red shoes. The strapline read: "Like all other blue-chips, we expect our accountants to wear pinstripes." It made me laugh so I applied. I met Steve Easterbrook, now McDonald's global chief executive, and secured a job in real estate finance. That was the start of my McDonald's journey. Now, according to the Daily Mail, I'm "Lord of the Fries".
Moving sideways
I've always tried to grab opportunities and take risks. My biggest gamble was when Steve [Easterbrook] asked me to join his new business strategy team. I was working in finance at the time and, instead of being promoted to a more senior role in that department, I agreed to move sideways to join him. That took me out of my black-and-white, backwards-looking role and into a job that covered marketing, supply chains and food. That's where I really started to learn what matters to customers. It's also where I met my wife. I joined the leadership team in 2008 and took the UK helm in 2015.
Turnarounds
We lost our way in the first half of the noughties. We were focussed on opening new restaurants – around 100 a year – and spent too much capital on new premises while neglecting our existing real estate. Our old restaurants quickly became tired and dated. Meanwhile, the critics had started attacking us [Super Size Me aired in 2004] but we didn't have the confidence to tell our side of the story. Then, at the end of 2005, there was the Buncefield explosion in Hemel Hempstead, which forced one of our supply centres to close. Things couldn't get much worse for the brand.