McLaren Automotive CEO on personalisation, Chinese bureaucracy and the importance of knowing customers by name
Mike Flewitt has grown the supercar brand into an export superstar since taking the driver's seat in 2013.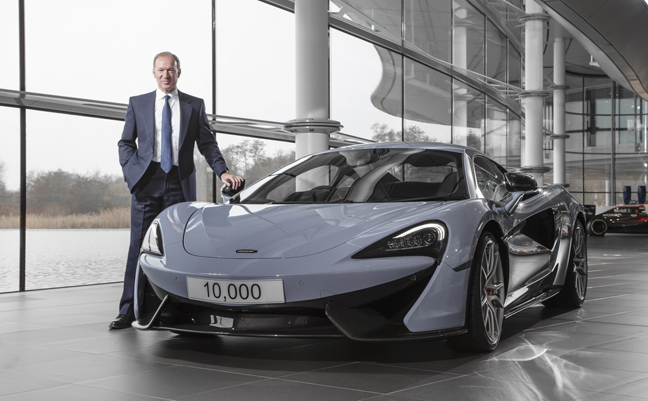 The last 50 years have hardly been a smooth ride in the country for British automotive industry. It skidded and scrambled from a postwar golden era, through the 1970s malaise of picking winners, to an era of massive foreign investment and integration into just-in-time European supply chains, now threatened by the prospect of tariffs and border checks.
One area that has been a relatively consistent success has been luxury and sports cars. Witness the rise of McLaren since 2011, the year that the Formula 1 racing company entered the commercial supercar market.
Mike Flewitt joined the following year from Ford, where he'd been VP of manufacturing in Europe, responsible for numerous factories, including at Dagenham, which ended full-scale automobile production under his watch.