Media nepotism is holding back diversity
The creative industries have a worse record on diversity than most of the organisations they rail against, says Sathnam Sanghera.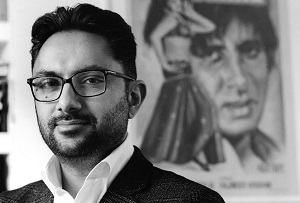 I'm not complaining, but I'm not sure I understand why race is suddenly a big story. Some of us having been campaigning on the issue for years, to little response, but nowadays you can't open a newspaper or watch a news bulletin without reading or hearing about the appalling state of diversity in Silicon Valley, or Beyonce's civil-rights-inspired performance at the Superbowl, or the side-lining of black actors.
Perhaps news organisations have genuinely had enough of things never changing. Or maybe they have realised, cynically, that race is a subject that routinely generates large numbers of hits. However, there is an awkward contradiction at the heart of it all: the British media, whipping up the storm, has a worse record on diversity than many of the institutions it rails against.
Officially, Britain has eight million ethnic minorities, making up 14% of the population, with some estimates predicting that so-called BAME (black and minority ethnic) communities will account for 20 -30% of Britain by 2051, but a recent report Creative Skillset found that the number of BAME people in the creative media industries actually declined from 7.4% in 2006 to 6.7% in 2009 and just 5.4% in 2012.