Meet Africa's off-grid entrepreneurs
Solar power, mobile money, even drones - Africa's entrepreneurs don't lack creative ways to circumvent patchy infrastructure. But without proper investment even the best bootstrapping can only go so far.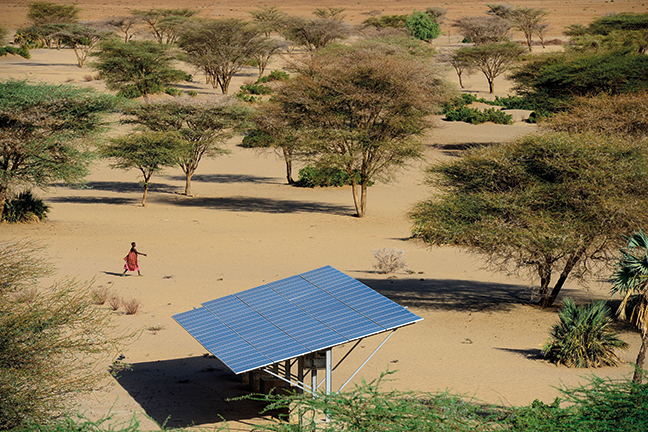 In Kangemi, a slum in the fast-growing Kenyan capital Nairobi, Margaret Aoko, expounds the virtues of her new solar power system. 'At night the lights light up my produce so people can see it from afar,' the 49-year-old mother of six says, as she sells tomatoes, leafy greens and secondhand blankets to passers-by on the rutted dirt street.
That is no small thing. Before acquiring the system from Kenyan company M-KOPA with a 3,500-shilling (£24) deposit a few months ago, Aoko would close her stall at 7pm, having made about 1,000 shillings that day. Now by staying open for just three more hours at night, she can take home as much as 3,000. That's more than enough to cover the 100-200 shillings she sends via mobile money each day to pay off M-KOPA ('kopa' means 'to borrow' in Swahili).