Meet Cutting Technologies, the entrepreneurs flying the flag for South Yorkshire steel
Cutting Technologies has worked with world-famous artists and on the Olympics closing ceremony.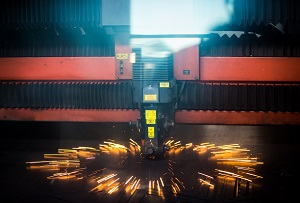 In the industrial revolution, Sheffield and its surrounding areas forged a serious reputation for quality steel and metalwork that is still known the world over. Nowadays the sector employs many fewer people in South Yorkshire, but it's still buoyant - with production having shifted from a focus on mass production to smaller, specialist operations.
One of those is Cutting Technologies, a Barnsley based laser cutting company that works with steel as well as a raft of other materials. Founded in 2003, it now employs 32 people and has grown strongly to an expected turnover of around £4m this year.
One of its founders, Jane Robinson, didn't take the traditional route into engineering. 'I had planned on a university career but that didn't work out because I failed [my A-levels],' she tells MT. Instead she took a job as a receptionist at an engineering firm and built up her career from there. After a string of sales roles at laser cutting companies she got together with a couple of colleagues, Martin Cook and Barry Proctor to launch their own business.