Meet the entrepreneur who keeps skyscrapers in shape
Niel Bethell's building maintenance business High Access has just raised £3.3m.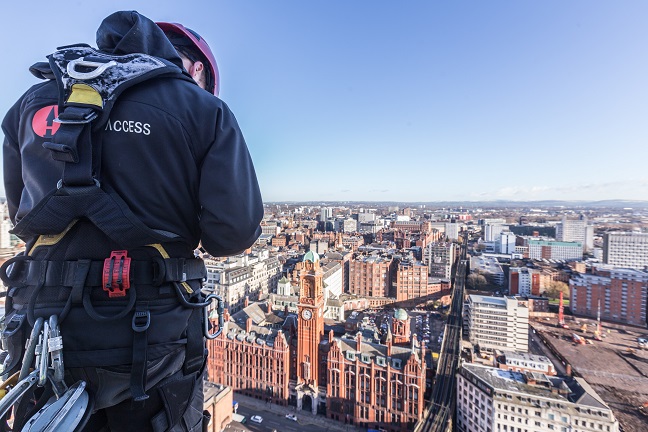 Britain's cities are getting taller. Over the last 15 years the City of London has amassed a growing collection of colourfully nicknamed skyscrapers and the likes of Birmingham, Manchester, Liverpool and Leeds have built themselves skylines that a mid-sized American city would be proud of. There are 100 new skyscrapers planned for the capital alone.
That provides rich pickings for Niel Bethell, whose company High Access has apparently become the go-to when big towers need a pane of glass fixing or a panel replaced. Working in his old job for facilities management firm, Bethell spotted a gap in the market when his company needed to repair a sign high up on a building.