Meet the entrepreneur putting bee venom on her face
Maria Hatzistefanis went from bootstrapping Rodial Group in a back room to turning it into a £16m turnover business.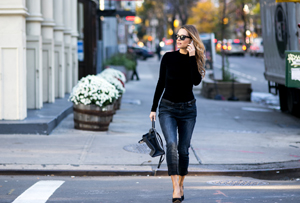 Despite a great deal of scepticism about the effect 'age-defying' treatments and wrinkle zapping lotions have, plenty of people are willing to splash the cash on them - the UK beauty industry's worth around £20bn alone. But when Maria Hatzistefanis founded skincare brand Rodial back in 1999, she claims there was a clear gap for something that effectively offered an alternative to cosmetic surgery.
'Everything was generic – generic moisturiser, generic cleanser,' she explains. 'I wanted to come up with something more result-driven and specific to skin care needs.' Hatzistefanis initially came up with the idea at 18 while working as a beauty writer for Seventeen magazine, but felt she first needed a business grounding. 'I ended up in corporate finance and had a job with Salomon Brothers,' she says. 'There came a point where I thought I had to be passionate about what I do, so I left my corporate job and went back to my original idea, which was to start my own skincare business.'
She started from a back room in her house and Hatzistefanis funded the business with her own savings. She's never taken on external investors and while the lack of external funding made it difficult to get the business going, it did help keep the firm lean. Sales of Rodial Group's three brands, Rodial, Nip+Fab and Nip+Man – hit £16m last year and next year's target is £25m. Hatzistefanis now employs over a hundred people.