Meet the entrepreneur serving up a portion of ping pong
Adam Breeden's table tennis bar Bounce was a hit with the capital, so now he's taking it to the States.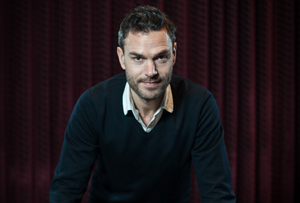 If you're a London resident or a frequent visitor you may have noticed the increase of some rather unusual venues over the past few years – and MT doesn't mean the range of cafes cropping up, from cereal to cats. Apparently the capital's quite partial to ping pong and ten-pin bowling – particularly if they come with booze aplenty.
These 'social entertainment venues' as their founder dubs them, are the brainchild of Adam Breeden, whose ventures have proved a hit from Shoreditch to Stratford. His interest in hospitality, he says, started, 'When I was 16 and working as a dishwasher cleaning dishes'.
His career took a more glamorous turn when he set up The Lonsdale, a Notting Hill cocktail bar and restaurant, with his brother in 2002. That was followed by All Star Lanes in 2006, a 'boutique, high-end bowling alley with an American diner', which now has four sites across London and one in Manchester. Breeden sold that in 2011 and focused on ping pong venture Bounce, of which he's still CEO.