Meet the entrepreneur trying to reel in film fans from Netflix
Sarah Tierney's streaming platform We Are Colony wants to bring back the DVD days of behind-the-scenes footage.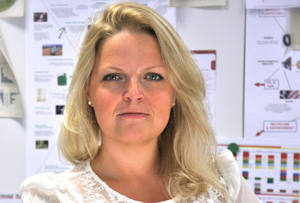 It's a bit dramatic to claim the rise of on-demand viewing will land a fatal blow to the TV industry as we know it. But it's certainly shaking up traditional media and our viewing habits. While the likes of Netflix and Amazon Prime have swooped in and picked up millions of users, they're not the only companies trying to tap into this change in media consumption.
Sarah Tierney is hoping her business can take a slice of the streaming pie. The former BAFTA-winning filmmaker set up We Are Colony, a video on demand platform for independent film, in 2013. She thought there weren't enough opportunities in the available models for independent filmmakers to get their work seen by a wide audience. 'I also felt very strongly there wasn't enough extra content like we used to have with DVDs,' she says. 'People became dismissive of its value – it was either not created at all or created very cheaply with no strategy behind it.'
We Are Colony is free to join, with a pay-as-you-go rather than a subscription model, though Tierney says she's considering a tiered subscription option too. Films are available along with a 'whole host of extra content, like deleted scenes, interviews with cast and crew and storyboards'. So far the site has built up 40 licensors globally (including BBC Films, Alchemy and Film4) and users in 115 countries. At this early stage, Tierney won't talk turnover or user numbers, but says there has been solid 20% quarter-on-quarter growth. The UK and North America currently account for around 60% of the business and Tierney hopes to expand to new regions in the coming months.