Meet the entrepreneur turning baldness on its head
Simon Lane (pictured right) was inspired to start his 'hair-tattooing' business Brandwood after losing his own hair in a childhood accident.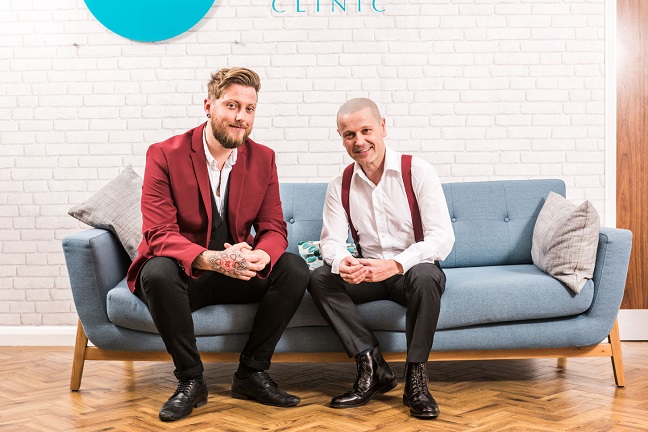 When Simon Lane was two years old, he reached up to grab a pot of tea from the kitchen counter. That one reaction changed the course of his life. The scalding-hot tea fell on his head causing third degree burns. He spent ten days in intensive care, wore a bandage around his head for the next two years and spent his childhood wearing an NHS hairpiece to cover his raw, bald scalp.
'One of my earliest memories is a school friend pulling my hairpiece off in the middle of the playground and running away. All the other kids stood and laughed at me,' says Lane. 'During swimming lessons, I was the only boy wearing a swimming cap. I felt ashamed, angry and embarrassed every day. I shied away from girls and didn't have a proper girlfriend until I was 23. Psychologically, it was really tough.'
Over the years, Lane tried wigs, 'excruciatingly painful' hair transplants and hair-loss concealer spray. He bagged a job as a sales rep for McVities but would wear a cap to hide his condition from his colleagues. By the time he hit his mid-thirties, he'd had enough. 'If I was going out with my wife or friends, it would take me nearly two hours to "style" my hair before I could leave the house. And God forbid if it was raining; if I got my head wet, the concealer would stream down my face like black dye,' he says. 'I was desperately insecure.