Meet the entrepreneur turning plastic bottles into roads
Toby McCartney's company MacRebur creates construction materials from household waste.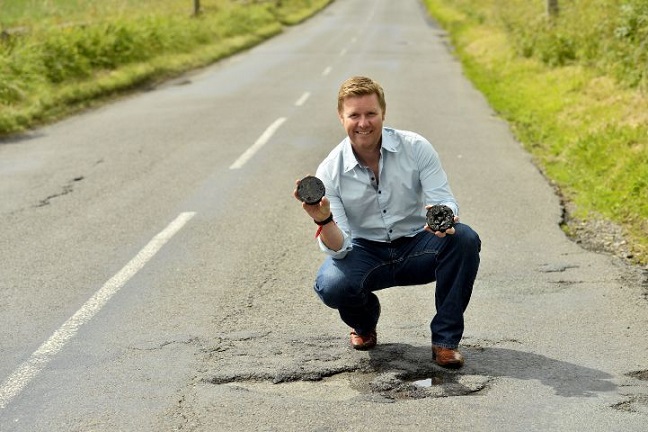 Councils repair 2.2m potholes in the UK each year. Brits use 15 million plastic bottles each day. These facts are seemingly unrelated, but together they form the compelling rationale behind MacRebur, a new business that has raised more than £1m to pursue its aim of turning waste plastic into durable road surfaces.
The company was created by Toby McCartney, along with friends Gordon Reed and Nick Burnett (hence 'Mac-Re-Bur'), whose inspiration came from a trip to India to do charity work and a conversation with his mother-in-law.
'They have a huge problem with waste in India and some of the kids were employed to go into rubbish dumps as 'pickers' – they're given a stick, on the end of the stick is a spike, and they go on to dumps and pick out various different items,' he tells MT. 'They would take things like Ribena cartons and sew them together to form a wallet, a handbag, a purse. They were creating things from the rubbish that tourists were throwing away.