Meet the entrepreneur whose energy firm wants to unseat the Big Six
Bobby Kalar was burned by poor service from the big suppliers - which fuelled the idea for his firm Yu Energy.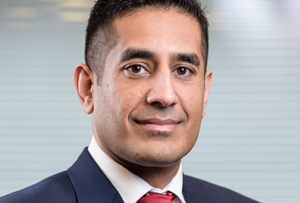 Dealing with energy suppliers can be a significant obstacle for many small businesses, as Bobby Kalar knows. He bought his first company in 2002, a small care home, and spent the next six years building it into a larger business with 170 members of staff.
Like many business owners in the tough period following the financial crisis, Kalar searched with a fine tooth comb to see where savings could be made. He found a glaring question mark. 'I realised I was paying a horrendous amount of money for my electricity,' he says. 'It's part of running your own business – particularly a care home that requires 24/7 heating and power, but I was paying almost 35% more than the previous year. Because I hadn't engaged with my supplier they'd decided to renew my supply and recap it at their choosing.'
This discontent sowed the seeds for Kalar's move into the energy sector; selling his care homes for £8m. Yu Energy, a supplier for small businesses, was born – but Kalar soon realised why the industry was so dominated by the current Big Six. 'Massive challenges were the barriers and hurdles placed by the industry to dissuade potential entrants from coming into a non-diluted industry,' he says.