Meet the entrepreneur whose unicorn could make Excel obsolete
Michael Gould's planning software business Anaplan is getting companies to ditch the spreadsheets.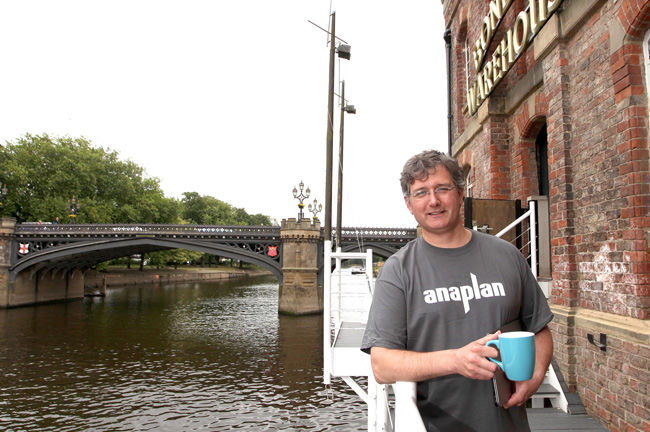 Many a start-up story begins in a spare room or parents' garage. Rarer is the tale of a blossoming company created in a barn in the north of England – let alone one that went on to become a billion-dollar business. So Michael Gould's creation of Anaplan in 2006 – providing cloud-based software that allows business planning to be carried out on a single system – is all the more unusual.
'The products that were out there, including ones I'd previously worked on, were pretty old,' Gould explains - with many dating back to the mid-80s and early 90s.
'They were getting quite dated and what I recognised was that organisations were relying on spreadsheets for most of their decision-making processes. So even though people would have systems in place, people would extract data from them and then do the real work in a spreadsheet, come up with a decision and then effectively put it back into the systems.'