Meet the entrepreneurs taking pork scratchings upmarket
The Snaffling Pig Company's flavours include fennel and maple and it's backed by Moonpig founder Nick Jenkins.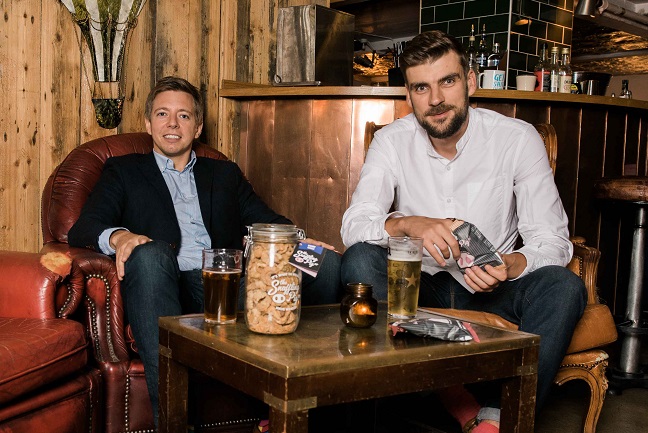 Healthy eating is all the rage at the moment. Where once we would have stuffed ourselves with crisps and salty peanuts today there's as much space on the supermarket shelves dedicated to popcorn, rice cakes, crispy seaweed and gluten-free spirulina protein bars. But the founders of the Snaffling Pig Company think there's still room for a bit of dietary deviance.
'People still need an indulgence - you cannot go through life without a little of what you like,' says its co-founder and marketing director Andrew Allen. 'But when you do that you need to make sure it's the best of what you like, rather than just a fairly middle of the road bit of pap.'
Founded in 2014, the company produces premium pork scratchings, or pork crackling to be precise – cooked twice and at a lower temperature than the traditional pub snack so it's less likely to break your teeth. Flavours range from 'Funkin Fennel' to maple and sage and onion, and they even produced an advent calendar last year that was sold via the gift website Not on the High Street.