Meet the former racing driver who's flooring it in business
Chris Vincent has built two businesses turning over a combined £12.3m.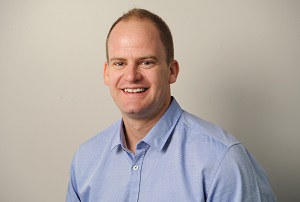 While many entrepreneurs dream of making their fortune by launching a new app or a trendy food brand, there are plenty of less glamorous industries that present a decent opportunity to make solid profits. Chris Vincent always wanted to be a racing driver. But after a spell in some junior racing series including Formula Renault, he decided to drive his career in a radically different direction.

'I enjoyed it, and it was a good level that I was racing at as well, but I decided when I was around 21 that I wasn't really going to make a living out of it,' he told MT. 'So a natural thing to look at I guess was flooring. Because it had been quite a few generations in my family that had been involved with it.'
While his grandfather had been a floor fitter, Vincent decided to go into sales and distribution. Thirteen years ago he and his brother Nathan started their business with £10,000 worth of stock and a rented warehouse in Send, near Woking in Surrey. When they first started out they were just distributing products for an Austrian company.

'We did that for two to three years, something like that,' says Vincent. 'It went well, we built accounts, we were putting stands in shops in different parts of the country.' But the point came when they decided to launch a brand of their own, V4 Woodflooring. Business has boomed since then and V4 has grown to employ 30 people, and turned over £12m last year.
It's not all gone without a hitch though. In 2011 a fire tore through V4's new 10,000 sq ft warehouse, destroying half of its stock. As Asos discovered last year, that kind of disruption can be a crushing blow to a business's operations. V4 was out of stock of certain products for weeks on end and Vincent says they were still feeling the effects a year later. They bounced back though.