Meet the 'happy clappy' woman at hospitality's top table
Angela Brav, European CEO of InterContinental Hotels Group, talks sacrifices, scones and what women need to do to get ahead.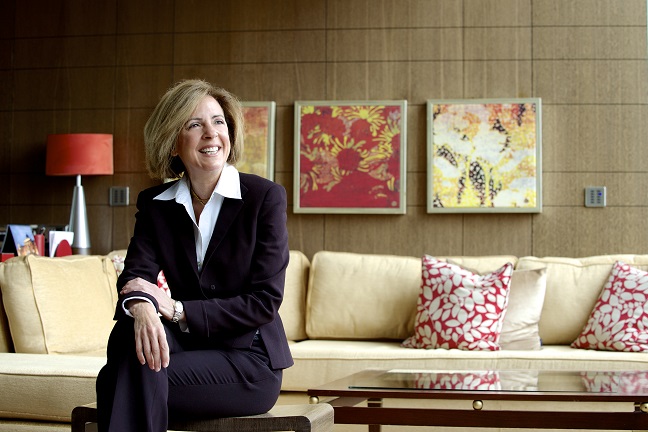 If you've not been there, the InterContinental Park Lane is a very nice hotel, champagne-elegant and quietly bubbling. On the chilled club lounge on the 7th floor, with stunning views over London, Angela Brav is sitting on a sofa, making notes in a file.
Brav is European CEO for InterContinental Hotels Group (IHG), a FTSE 100 giant that includes such global chains as Holiday Inn and Crowne Plaza. She's American, but has been posted to the UK for the last five years.
'There's a huge difference between working here versus working in the United States. The British tend to be much more negative about things. If you're not from here it's almost a little extreme,' Brav confides.