Meet the man who wants to make Barclays your tech-savvy friend
Ashok Vaswani is on a mission to get British businesses and consumers trusting the scandal-hit bank again.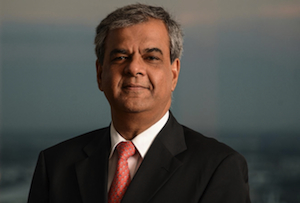 Ashok Vaswani could be a politician. Strolling across the stage, he is an engaging speaker, cracking jokes at his own expense. But he is also a man on a mission: to convince everyone that Barclays is no longer a big, bad, economy-destroying bank.
The head of the company's corporate and retail banking even has his very own Gareth (the software developer Labour leader Ed Miliband casually chatted to about the state of the nation in a north London park and proceeded to name check multiple times in his recent party conference speech).
'The oldest person who walked into our branches was 103. She walked in with an iPad and said, "Can you help me set up this Facetime app so I can talk to my family? I don't know who else to trust."'