Meet the married couple who built a £22m education business
The Knowledge Academy's professional training courses aim to make learning affordable for people in remote parts of the world.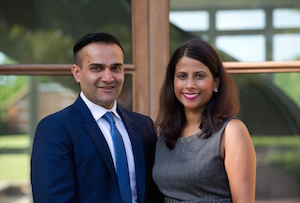 There are plenty of examples of businesses launched by couples that blossomed into big names – from the established likes of Cisco to the more recent success of Eventbrite. Husband and wife team Dilshad and Barinder Hothi haven't yet guided their business providing professional training to such great heights, but the early signs are good. The Knowledge Academy's turnover for 2014 was £22m and it's on track to record £35m for 2015.
The Knowledge Academy offers a mixture of classroom-based teaching and digital learning, mostly in IT and business, with clients including the self-employed, small businesses and bigger blue-chip firms like British Airways, PwC, Disney and Rolls-Royce. Barinder feels the way to distinguish the firm from other professional training companies is by making sure it doesn't become too narrow.
'The training world is quite fragmented – you have a lot of specialists and there really isn't a global holistic structure – a real generalist out there operating globally and I think that's our real key,' she explains. So far, the approach to doing so has involved offering programmes worldwide, with a focus on broadening the portfolio further, while the Hothis also offer a 'best price guarantee'. Currently, the training is available in 196 countries, covering 3,000 subjects and The Knowledge Academy now has 250 employees on its books.