Meet the monks who mean business
You might not expect monks to be commercially minded, but Ampleforth Abbey is a thriving trading enterprise run with the strong ethics of St Benedict. Could this become the new management religion?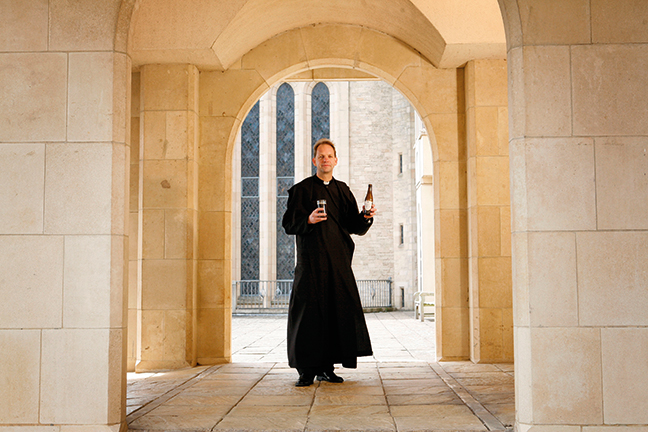 Bells peal from a stone tower across a verdant valley. It's just rained, it's half-term, and the sense of timeless peace is palpable. I'm at Ampleforth, the top Catholic public school that has given us such disparate, high-achieving alumni as Julian Fellowes, Antony Gormley and Rupert Everett.
Yet their alma mater has a secret that it hopes to share: that it's also home of Ampleforth Trading Ltd, a thriving business with several arms - food and beverage, hospitality, retreats and more - all supporting a flourishing monastic community that can't rely on the school alone. Indeed, the whole place could be called a financial and spiritual powerhouse with a turnover of over £25m. After the state, it's the biggest employer in the region, with 430 staff, and driving the huge operation is a Benedictine ethos with a millennium and a half's intellectual heft behind it. Now Ampleforth's monks are sharing their success story and the question is: could they offer a renewed business model for the world?
Ampleforth is about half an hour north of York. To get there, you pass through quaint Postman Pat villages, then a huge cross looms: so big, says Ampleforth's director of operations Ian Broadbent, that it had to be choppered into place. You're in Ampleforth: a glorious symphony of stone between an Area of Outstanding Natural Beauty and a National Park. As a workplace, it's conductive to visionary musings - 'God's own country', as Yorkshire folk say. Within, it's equally magnificent, particularly the Grade I listed Abbey by Giles Gilbert Scott (of red telephone box and Liverpool Cathedral fame): the centrepiece of a 'campus' where everything has a role.