Meet the new Director General of the CBI
Carolyn Fairbairn has the unenviable/super exciting task of steering the business lobby group through the EU referendum.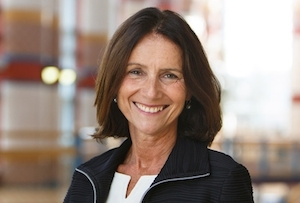 It's either a nightmare or one of the most exciting gigs around. The person with the task of steering the CBI through the impending EU referendum is Carolyn Fairbairn, whose CV is packed with more big names than London's Pride parade.
Fairbairn, who will take over as Director General of the business lobby group from John Cridland in November, has a huge range of economic, political and business experience. She started out as an economist at the World Bank and was then a journalist at The Economist, a member of the Downing Street Policy Unit pre-Blair and a consultant at McKinsey for seven years.
She has also been head of strategy for both the BBC and ITV. Most recently, Fairbairn has done the non-executive rounds, as an independent director of Lloyds, outsourcer Capita, the UK Statistics Authority and the Competition and Markets Authority. Phew.