Meet the startup that wants to change the way we deal with death
Steven Mitchell started Compare the Coffin to get back at a funeral director who ripped him off.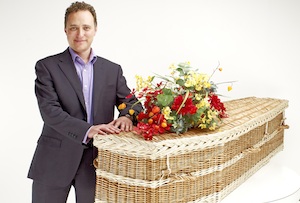 Some entrepreneurs start a business to get rich, others to radically change the world. Steven Mitchell says he started one for revenge. The IT analyst had to organise a funeral for the first time when a colleague passed away. With no prior knowledge of how the process worked he came up against funeral directors who were inflexible and demanded massive fees.
'Less than one in 10 people ever go to more than one funeral director,' he says. 'They go to the one in the high street or they go to the Co-op and they get a price and go home. And they think it's the same price or same service but often it just isn't.
'I started to think: if you can compare everything else in life online, why can't you compare funeral directors?'