Meet the tech entrepreneurs with a fortified bunker
Send for Help's panic buttons help lone workers and vulnerable people stay safe.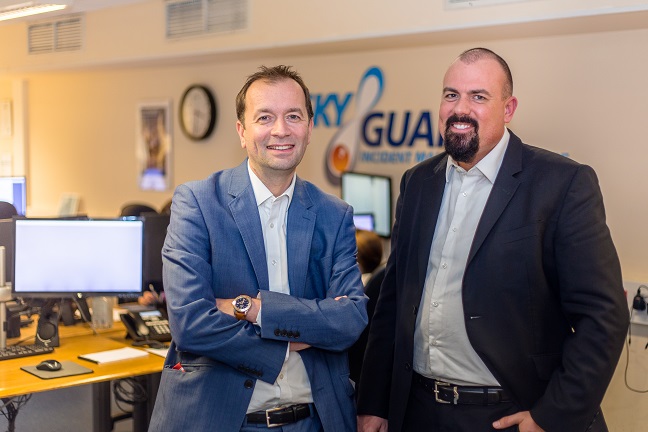 An office building on the outskirts of London, Skyguard House isn't much to look at. The dull facade, peeling paintwork and drab, beige interior don't give much away about the building's most interesting feature - the fortified control room in its bowels.
The walls and ceilings are lined with steel plates, bollards protect it from being ram-raided and 16 CCTV cameras allow the occupants to monitor what's going on outside. Should a potential intruder attempt to tunnel through the walls they will set off vibration sensor alarms and there's a 4-hour battery and a diesel generator to keep things up and running should the power be cut. The facility is protected from gas attacks, flooding, explosions and lightning strikes. And if all else fails and it needs to be evacuated, there's another site down the road that can be activated at a moment's notice.
It's not an outpost of the security services or a survival shelter built in case of a zombie apocalypse, but the headquarters of Send for Help Group. The company was created by James and Will Murray, sons of the PC World founder Jan Murray, and helps businesses, police forces and NHS trusts keep 100,000 lone workers and vulnerable people safe with the use of a portable panic button.