Published: 01 Nov 2016
Last Updated: 01 Nov 2016
You probably haven't heard of CEB. It's not that it's an especially small company (the US-based firm's revenues were $932m in 2015) or that it somehow keeps itself to itself (it counts 99% of the Fortune 100 and 89% of the FTSE 100 among its customers). It's just that it's quite difficult at first to figure out what CEB actually does.
'CEB is a best practice insight and technology company,' the firm declares on its site. 'We have a unique view into what matters – and what works – when driving corporate performance.' As elevator pitches go, it's not exactly the easiest to follow.
Mercifully chief executive and chairman Tom Monahan has a more imaginative way of putting it. 'If you were going to make a movie about CEB it would probably be a Bond film, but we're Q – we do the cool tools and tech that help the heroes thrive.'
The heroes are CEOs looking for ways to run their companies better. The tools are insights and analyses designed to inject some scientific vigour into the art of business management, by revealing best practices – how the top performers do what they do and what you can learn from them.
'I'd argue some meaningful portion of the value of our product is also documenting worse practice', adds Monahan, who has more of the quiet, wry manner of Ben Whishaw's Q than Desmond Llewelyn's grumpy schoolmaster.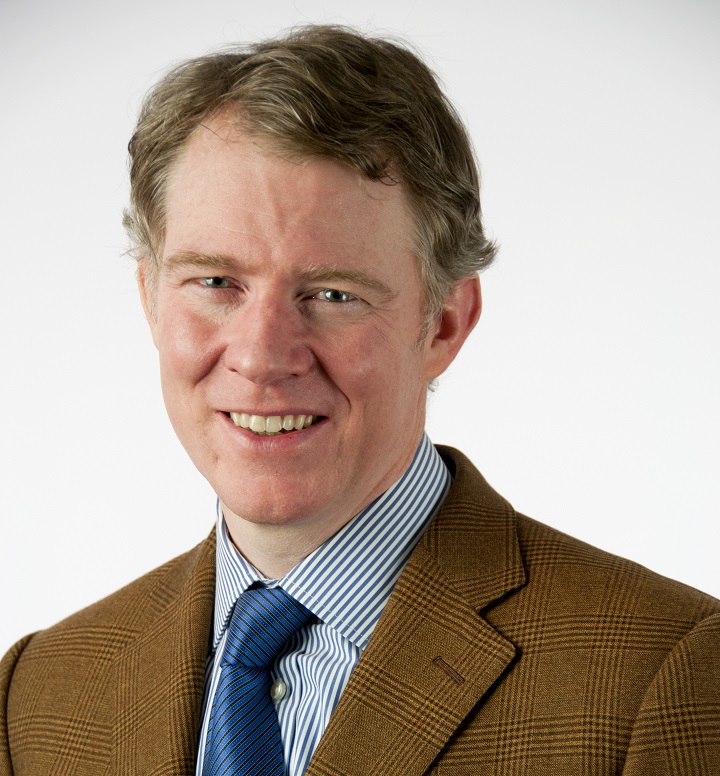 The company operates on a membership model, which means CEB has access to vast troves of data from its member-customers on what works and what doesn't. It also means Monahan spends a great deal of his time in conversation with his counterparts from some of the world's biggest firms.
'It's great,' says Monahan over a pot of English breakfast. 'You can sample the collective management advice from lots of companies. But that's also quite intimidating. Our customers pay us to find better ways of doing things, so we have no excuses ourselves. And I'm accountable to a team that's pretty uniquely well equipped to tell me how to do my job.'
He's been in the job since 2005 (as CEO; 2008 as chairman too), presiding over rapid expansion: revenues at CEB (originally the Corporate Executive Board) are up 157% since 2005, roughly equally as a consequence of acquisitions and organic growth.
Now, after 20 years at the firm, Monahan has announced he's leaving for pastures new ('I'm madly in love with our business, but it's a real job – with the 24 by seven, top speed of a public company CEO. At some point you say I could do with a little bit of a reset.').
Finding a replacement shouldn't be too much of a worry. He's seen enough customers do it, after all, for better or for worse.
'What we've learned is that the most overused term is "pipeline", as though there's a steady stream of people marching endlessly towards the CEO position, in order. That's usually where people go wrong in evaluating candidates, absent a view of what they want for the organisation,' he says.
'Succession planning at the top level is mostly a strategy exercise – taking a forward look at context of the role and what you need, and then matching the right person to it. It's not "who's the best leader" – that's a silly question.'
4 things Tom Monahan learned at the top of global business's 'Q branch'
1. Talent needs less talk, more action
CEB has a distinctive HR bent, but that was never something Monahan or his predecessors set out to have. Instead, they came at talent through corporate strategy, after realising that it was a major collective blind spot.
'When explaining great performance, talent came up again and again. CEOs talk about talent a lot, yet there's nothing else inside a company that matters so much that is managed with so little analytic rigour.'
2. Business is NOT getting more agile
Everyone from the corner shop down the street to the mighty Wal-Mart wants to be more agile, but that doesn't seem to be translating into quicker decisions.
'We can unequivocally say that business is not getting more agile. Every corporate process is taking longer – how long it takes to hire someone, to buy or sell something,' Monahan says.
He identifies three possible culprits for our increased sluggishness. The first is simple: size – we're getting bigger, and bigger companies tend to be more bureaucratic.
The second is the drag from layer upon layer of risk management.
'Inside your average large company the number of control functions has more than doubled. If it's a bank, you've got financial risk management, data privacy and protection, internal audit, often cybersecurity. These are all good, but if you're not super careful those functions start competing with each other and slowing the business down.'
The third cause of our decline in agility is counter-instinctive: technology.
'Tech is this wonderful asset that gets misused as often as it's used. Think of the CC line of the email as the enemy of productivity. If you are I are talking about something over email, and I CC Leslie in Brussels to get her opinion, and she thinks that's interesting and CCs Simon in Asia, it broadens things out but makes it go slower. If we couldn't have sent the emails, you and I would've just said screw it, we'll figure it out,' Monahan says.
3. Data isn't everything
Perhaps surprisingly for the CEO of a firm that loves to turn business arts into sciences, Monahan is no zealot for big data.
'We're in the early days of big data and AI, but at best it's an augmentation to human judgement, it doesn't supplant it. Far and away the biggest consumer of high end analytics in the late 90s and early 2000s was the financial services sector – it wasn't for lack of data that some pretty horrific errors in judgment took place,' Monahan says.
The trick will be figuring out where to insert human judgement in a decision-making process awash with data. 'I think people are maturing in that capacity,' Monahan says.
4. Managers aren't teachers
We all know that one of the ways managers are supposed to get the best out of their teams is by recognising their strengths and weaknesses, and matching them up to appropriate tasks.
But a great boss doesn't act as a teacher resolving every issue, Monahan says. Instead, they should recognise the leadership strengths and weaknesses of the team itself, and in so doing acknowledge that yours truly isn't always the best person to ask.
'One of the toughest things a leader can do is not be the answer for every problem but instead be a connector to other people. What we call enterprise leaders understand the leadership skills of the team and match them up in different ways.'
So if person X has a blind spot in an area where person Y's very strong, Monahan would simply connect them – in effect bypassing himself in future. 'Every time a decision of this nature appears at your desk, I want you to pick up the phone and call them, because their instincts are better than yours on this.'
Not everyone can be James Bond saving the day, after all – at least not all the time.
Image credit: Brian Smithson/Flickr