Memo to Microsoft: Buying LinkedIn won't change the world
The software giant buys the social media squib, leaving everyone else scratching their heads.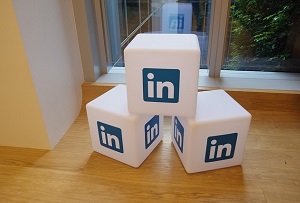 A year ago, MT took a trip to Microsoft's 'Envisioning Centre' at its Redmond HQ. On display were augmented reality headsets, virtual chefs that will teach you how to cook bibimbap and cultural translators that decipher menus with dishes like bibimbap on them for you. It was, as Bill Gates would put it, all pretty neat.
It's part of new(ish) boss Satya Nadella's plan to take Microsoft away from its boring but important Windows and Office monopolies and make it a mobile-first, cloud-first company. Like Google, Apple, Facebook and Amazon, Microsoft is trying to write the future.
Why, then, did Nadella just take $26bn from Microsoft's immense cash pile and buy LinkedIn? It couldn't have been because it wants to diversify its revenue streams (LinkedIn is loss making), and if it wanted to buy a social network to compete with Facebook and get down with the kids, it would have done better to snap up Snapchat.