Meredith Belbin: 'The EU is a minuscule bureaucracy'
YOU LIVE & YOU LEARN: The father of team role theory explains why massive executive salaries and top down culture don't work.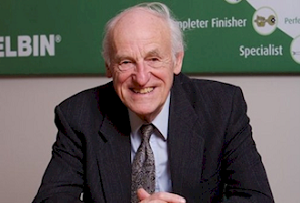 My family were evacuated in the War from Sevenoaks to Gerrard's Cross, which ironically was much more dangerous. I remember cycling to see this house that had disappeared, and finding a firebomb sticking out of a ditch. I put it over my handlebars and took it home but my parents called the air raid warden to take it away. I was disgusted at them for taking away my bomb.
I was most influenced by women teachers in my education. Unlike the male teachers, who loved the cane but still struggled to keep order, they could only do things through engagement and influence. As incentives, these are more effective than punishment, something I later found in industrial relations too.
At the moment it's all about Leadership with a big L, having the strength to stand up to your opponents and underlings. This is what happened with the banks, driving catastrophes around the world because top bankers insisted on getting their way on everything and getting rid of people taking contrary views.