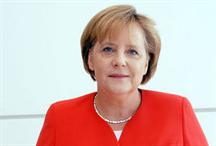 Merkel backs 'two-speed' approach to Europe
Quote of the day: 'We need a budget union. We need a political union first and foremost. We must step by step cede responsibilities to Europe.' Germany's chancellor Angela Merkel told Germans this morning that an even deeper relationship between countries was needed in the eurozone, even if it means adopting a 'two-speed approach' for countries that are not ready to fully integrate. Thankfully, a Spanish bond auction successfully completed this morning, allowing some breathing space for investors, but the eurozone situation remains on the boil.
Find this article useful?
Get more great articles like this in your inbox every lunchtime