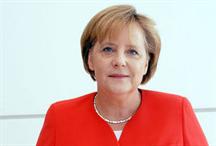 Merkel rules out a Greek exit
Quote of the day: 'We have taken the decision to be in a currency union. It would be catastrophic if we said, "We no longer want you"' - Angela Merkel made it clear on last night's Newsnight that she isn't entertaining the idea of Greece leaving the Eurozone. The German chancellor conceded that it might be a 'long and arduous road', but insisted eurozone leaders should be behind the country.
Published: 27 Mar 2012
Last Updated: 09 Oct 2013
.
Find this article useful?
Get more great articles like this in your inbox every lunchtime