Merlin shows the value of diversification
Trading at Alton Towers is still 'significantly' down since the summer's Smiler crash, but the resort operator still expects 2015 profits to match last year's.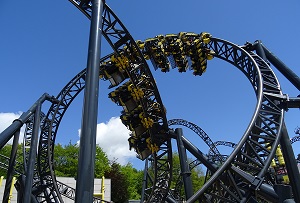 Every industry has to deal with risk. In some cases (here's looking at you, the financial sector) it's just part of the business, while in others risk is something that needs to be avoided at all costs and then unceremoniously smothered with insurance. But this doesn't necessarily have to involve taking out an actual policy. Take the understandably risk-averse Merlin Entertainments, for instance.
Merlin suffered a disaster in June, when a crash on the Smiler rollercoaster at its Alton Towers resort injured four young people. The park closed for a while, and visitor numbers remained low after it reopened – even adrenaline junkies have their limits, apparently.
How badly has this affected the company? Today Merlin released a trading update covering the year to date, ahead of its full-year results in February. Trading at Alton Towers unsurprisingly 'remained significantly below the prior year', despite 'narrowing' in recent weeks as a result of a Halloween promotion.