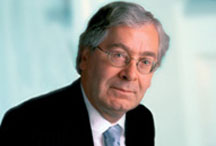 Mervyn King has 'no idea' on future of eurozone
Quote of the day: 'There is just enormous uncertainty out there and I have no idea what is going to happen in the euro area.' The governor of the Bank of England, Sir Mervyn King, yesterday told the Treasury committee he had been struck by the pace of change in the economic crisis, and added that he was 'pessimistic' for the short-term future of the global economy. When the man running the Bank of England has no idea what the financial impact of the financial crisis will be then what hope do the rest of us have...?
Find this article useful?
Get more great articles like this in your inbox every lunchtime