Michael Heseltine to speak at MT's first Live event
At 80, he's still one of the most influential voices in government. Lord Heseltine will share his experiences at MT Live in June: book your tickets now for a 40% discount.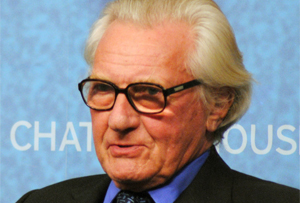 At 80 years old, Lord Heseltine is still one of the most formidable voices in Westminster: having pioneered the Coalition's policy of localism and amassed a £250m fortune from his publishing business, he will share his story at our first-ever MT Live event, an interactive day where you'll have the chance to learn from and quiz Britain's biggest business leaders; and where you can make great contacts in an informal and welcoming environment.

Business leaders – including Sainsbury's Justin King – will share their experiences on a range of subjects including communication, leadership, reputation, social media and digital marketing, ethics, the next big innovation and, of course, money, cost and efficiency.

The programme also includes a speed mentoring session and representatives from John Lewis, Berkeley Homes and Abcam have already signed up. A panel of entrepreneurs including Decoded's Kathryn Parsons and MT columnist Luke Johnson will also share their tips for success.

The day, which will take place on 25 June 2014, will end with a live interview with Lord Heseltine on 60 years in politics and business.
The good news is that if you book your ticket to MT Live before April 1, you'll receive a 40% discount, paying just £249 plus VAT. Want to know more? Click here...