Microsoft could face multi-billion dollar fine over internet browsers
The world's largest software company could face a fine of up to $7.4bn over the choice of internet browsers it provides with Windows.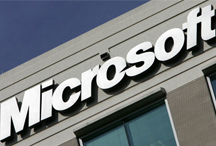 Hmmm, this rings a bell. Didn't Microsoft get done for anti-competitive behaviour back in the day? Well that time it was the US government that got sniffy, and now it's the EU.
Apparently, three years ago, EU regulators ordered Microsoft to offer a range of different web browsers alongside its home-grown Internet Explorer with every copy of Microsoft Windows operating system. This would have laid to rest an antitrust probe into the firm, and neatly sidestepped a possible fine of 10% of global revenues.
But alas, the European Commission feels that Microsoft hasn't got it quite right since the order was given in February 2011. The firm blames this on a technical problem (which sounds suspiciously vague), and it is the second time it has failed to do as it is told by the EC.