Microsoft to form anti-Google alliance with News Corp?
Microsoft might start paying News Corp - and other media companies - not to list its news on Google.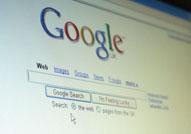 It looks like a new front may be opening up in the online news war: a report in today's FT claims that Microsoft is in discussions with News Corp about the latter de-listing its news sites from Google in exchange for cash. It's easy to see the reasoning behind this anti-Google alliance: Rupert Murdoch is desperately searching for ways to get people to pay for online content, and Microsoft is desperately trying to get some market share for its search engine Bing. If they can make it work, this would present a real challenge to Google's dominance of online news arena - but will it really care..?

According to the FT, the impetus behind the talks came from News Corp, which is miffed about the fact that Google is effectively making money from the content it generates (via ad revenue from search results). Murdoch has already announced that he wants to start charging for his content, and has recently started threatening to take his sites off Google's search index. This would be perfectly straightforward to do - but the problem is, Google generates so much of his traffic (which in turn affects his own ad revenue) that he probably can't afford to.

Enter Microsoft, one company who's always likely to be keen on any kind of anti-Google scheme. Its expensive search engine Bing is still lagging miles behind Google, so it needs to come up with something to erode its dominance. Making Bing the main destination for online news - by paying media companies like News Corp to give it (exclusive?) access - sounds like as good a bet as any. It would also be holding out a lifeline to publishers like News Corp, since they'd be able to make some money out of their content (without having to wait for the era of micropayments). And as an added benefit, it might cramp Google's style (and margins).

Or would it? Google has been insisting lately that it makes relatively little money from Google News. This might just be a negotiating ploy, but if it's true, it may not consider it worth matching whatever Microsoft is willing to pay. It can also take the moral high ground about the freedom of the web - which is likely to play well with internet users accustomed to free stuff. So although this is a bold and interesting move from Microsoft (and News Corp), it'll be a very tricky one to pull off.

In today's bulletin:
Microsoft to form anti-Google alliance with News Corp?
Cadbury hotting up as bidding war finally looms
CBI: Why the recession will change business for good
Psychology at Work: How to Cope with Bullying Bosses
MT Expert's Ten Top Tips: Generate leads in a recession