Microsoft scraps Windows Live Messenger
Goodbye Messenger, hello Skype. Microsoft has announced plans to 'retire' its free chat function to push Skype, which it acquired in May last year. 'When a company has competing products that can result in cannibalisation it's often better to focus on a single one,' explains Gartner's Brian Blau.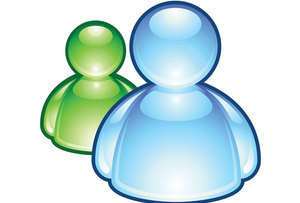 Chat stalwart Windows Live Messenger was first released as MSN Messenger back in 1999. It boasts 8.3 million users and is second only to Yahoo! Messenger in the free online chattersphere. So, why ditch it? Well, Windows Live Messenger (WLM) has been steadily shedding users over the past fews. It's audience shrank by a massive 48% last year, according to internet analysis firm Comscore. But that isn't reason enough to drop WLM now.
Microsoft's acquisition of Skype last year set the software giant back $8.5bn. And yet, at the start of 2012, WLM still had double its number of chat users. In order to maximise the value of the investment, Microsoft is having to send a lamb to the slaughter. Bye bye, WLM. Or should that be 'Baa baa'?
By shifting its WLM audience over to Skype, Microsoft also has the opportunity to finally make some money out of this garrulous market. 'Skype's top-up services offer the chance to monetise its users,' says Gartner's Blau. 'Microsoft is also looking towards opportunities in the living room and Messenger doesn't seem like an appropriate communications platform for TVs or the firm's Xbox console - but Skype does.'