Middle East and Africa boost their enterprise credentials
A survey suggests that budding entrepreneurs may soon want to leave the West to seek their fortune...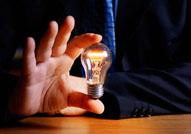 The Middle East and Africa are the fastest-improving enterprise regions in the world, closely followed by Asia-Pacific, according to the latest research from Barclays Wealth. A study of nearly 1,000 entrepreneurs found that all three regions had shown more of an improvement in the last ten years than the US and Europe (which came a miserable last). The economies of the West have long been seen as the best place in the world to start a business – but as costs rise and regulators tighten their grip, this may be changing…
The entrepreneurs were asked to assess the improvement or deterioration of nine different factors in their local market. And surprisingly, the regions coming up fastest were the Middle East and Africa. Respondents said international expansion prospects and scope for innovation were the most improved areas – while market reforms, privatisation and government money (often from oil) are hurrying the process along. Investment in education and financial centres is encouraging more people to start businesses – and at the same time, entrepreneurs are much more celebrated.
It's a similar story in Asia-Pacific, which received the highest scores for its financial environment. With stock markets in India and China going through the roof in recent years (albeit in a rather unsustainable-looking fashion), businesses have had easy access to finance, and entrepreneurs have been able to cash out at huge multiples. On the other hand, respondents suggested that availability of talent was becoming more of a problem – not surprisingly, the breakneck speed of growth has made it hard to recruit skilled workers (a problem the Middle East may soon have too).