The middle market in British clothing is a dangerous No Man's Land
EDITOR'S BLOG: High end is the only way to go for UK clothing manufacturers.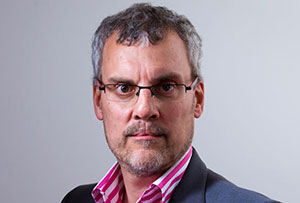 Two announcements from different sectors of the clothing game yesterday. Firstly, the middle market and M&S, where good news about its clobber is pretty rare these days. Although margins are up, the like-for-like numbers in clothing and homewear in stores fell 6% in the first half. Three executives in as many years have tried in vain to turn around the M&S clothing business without much visible success. Everyone has an opinion about M&S clothing and, unfortunately, not enough of them are currently terribly encouraging.
Secondly, on a brighter note at the upper end of the market, Burberry said it was planning a new £50m investment in a brand factory in Yorkshire as it seeks to ensure that its gabardine trench coat will continue to be made in Britain. This is what it terms 'investing in the heritage of the future.'
A guy or a gal can spend well over a grand on a Burberry trench coat. In contrast, there are currently ten versions on the M&S website nearly all on sale with massive discounts, the cheapest at £55.20. I know which game I'd rather be in. (Primark probably does one for £19.99.)