Migrants are behind 1 in 7 UK companies
More proof the government's rally against immigrants is ill-advised: foreign-born entrepreneurs are driving job creation in Britain, a study has found.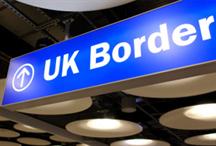 Some 500,000 people from 155 countries have launched businesses in the UK and are responsible for creating 14% of total jobs, a study by the Centre for Entrepreneurs and DueDil has found.
There are currently 456,073 migrant entrepreneurs running active businesses in the UK, and some own more than one. With a total of 3,194,981 firms in the UK, migrant entrepreneurs are behind 14.5% or 1 in 7 of companies with turnover between £1m and £200m.
The majority of those come from Ireland, as there are 48,854 Irish founders behind businesses in the UK. In second place is India, with 32,593, followed by Germany with 30,755 and America with 29,933. London benefits disproportionately, with 188,000 migrant-led businesses - 20 times more than Birmingham, the second most popular destination with 19,285.