Mike Ashley buys a 4.6% stake in Debenhams. Again.
Sports Direct has bought £33m of Debenhams shares, in a sign owner Ashley might be moving in on the retailer.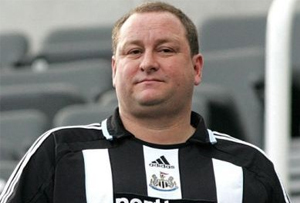 It looks like Mike Ashley did want his Debenhams stake after all. After buying a 4.6% stake in the retailer in January, only to sell it again four days later for a tidy £5m profit, Sports Direct has now bought the same stake back, at a much reduced price. Debenhams shares were trading slightly down at £61.90 this morning, nearly 30% lower than their January peak of £85.65.
Besides admiring another one of Ashley's zany risks gone right, investors might pause to consider his other motives. Sports Direct already has an interest in Debenhams, through a put option that it sold in January (the same day it sold the original 4.6%). An undisclosed financial partner paid Sports Direct an undisclosed premium (this is all very hush hush, clearly) for the right to sell it a 6.6% stake in Debenhams at an agreed share price, likely to be roughly where it was back then.
As Debenhams shares are well down from that level and the put option will expire next year, the chances are that Sports Direct will be obliged to cough up and acquire a 6.6% stake in the department store at the higher price. The result, of course, is that it will probably end up with over 11%.