Can Mike Ashley convince MPs Sports Direct has 'nothing to hide'?
The shy entrepreneur has had a change of heart and is going to appear before the business select committee.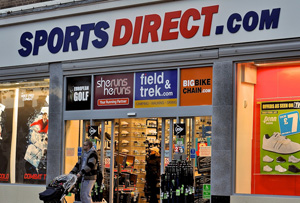 It's a tale that's had more twists than this season's Premier League (bad luck, Newcastle fans) and now Mike Ashley's back-and-forth with the Business, Innovation and Skills select committee has taken another turn. The Sports Direct boss has said he will now appear before MPs – apparently to defend the company's 'good name'. That's just days after saying he'd defy a parliamentary summons (his lawyer was unavailable apparently).
In a subtly worded letter to committee chairman Ian Wright, Ashley began with 'NOTHING TO HIDE' in bold capital letters. He said repeated invitations for MPs to visit Shirebrook were a 'clear demonstration' of this and he simply wanted to avoid an 'unnecessary media circus.' Of course, if Ashley wasn't quite so reluctant to speak in public, the media's preoccupation with him wouldn't be anywhere near as fervent.
Ashley's public image problem came to a head last year when in-depth investigations - by the Guardian and Channel 4's Dispatches - put the spotlight firmly on his company's working conditions - prompting the committee to take an interest. The Guardian said staff were searched daily, penalised with hefty deductions from their pay packets for clocking in for a shift a minute late and banned from wearing over 800 clothing brands at work. Dispatches claimed not only were zero-hours contracts the norm but staff went day to day fearing they could lose their jobs.