Mike Ashley seizes control of Rangers
Heads roll as the Sports Direct owner executes a club coup with a timely £2m loan.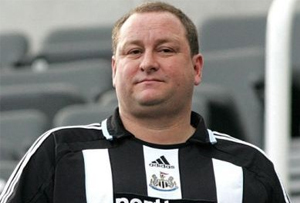 In a manoeuvre that wouldn't have been out of place in the backrooms of a Byzantine palace, Mike Ashley has wrested control of Rangers Football Club over the weekend. The beleaguered club accepted Ashley's offer of a £2m, interest-free loan to help pay its bills until the New Year, but the deal came at a price.
The club's chief executive Graham Wallace, Ashley's long-time boardroom opponent, was eliminated (in a purely business fashion, of course) while on holiday with his family in Greece. That was just a day after Philip Nash, Wallace's principal ally and chief financial officer, fell on his sword. Under the terms of the loan, Ashley will now nominate their replacements on the board.
The writing had long been on the wall for Wallace and Nash. The club has been struggling financially for some time, and failed to raise sufficient equity in a share offering in September. It needed to get the money from somewhere, and Mike Ashley has an awful lot of it.