Now Mike Lynch is suing HP for $150m
The Autonomy founder hits back at the ailing American tech giant. Again.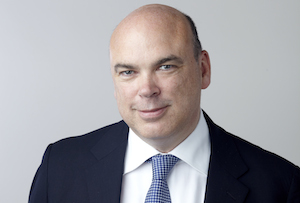 There has been yet another twist in the seemingly never-ending saga that is Hewlett-Packard's bust-up with Mike Lynch. After the ageing American computer giant accused him of multi-billion dollar fraud, the former Autonomy boss has decided to sue for $150m (£99m) worth of reputation damage.
It's a battle that's been raging for three years now. HP, which announced in September it was cutting around 33,000 jobs, bought the FTSE 100 software company for $11.7bn in 2011. A little more than a year later it wrote the value of its acquisition down by a staggering $8.8bn.
Then last summer it accused Lynch and Autonomy's chief financial officer Sushovan Hussain of accounting fraud and, in March this year, filed a claim for $5.1bn of damages from Lynch and Hussain in the UK high court. Now Lynch, who told MT back in 2013 he was 'absolutely happy with the accounting at Autonomy', has finally hit back with a previously promised claim of his own.