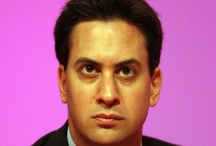 Miliband: Murdoch controls too much of the market
Quote of the day: 'I don't believe that one person should continue to control 37 percent of the newspaper market.' Ed Miliband yesterday used the Leveson Inquiry as a platform to call for Rupert Murdoch's News International to be stripped of some of its media properties. 'Part of News International's power and lack of accountability and arrogance came from its share of the newspaper market,' he added. Watch it, Ed, you might still need Murdoch's support if you want to win the next election...
Published: 13 Jun 2012
Last Updated: 09 Oct 2013
.
Find this article useful?
Get more great articles like this in your inbox every lunchtime