What millennials actually want from work
Compared to other generations, people born between 1980 and 2000 are more preoccupied with achieving fame and like to work independently.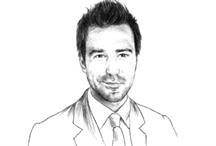 At least 90% of the opinions you read about millennials (born between 1980 and 2000) are either made up, or based on irrelevant data (cross-sectional data, which simply compares people of different ages, as opposed to different generations). However, scientific research has compared millennials with other generations using the right methodology: putting people from the same ages through the same validated assessments, at different points in time. Examining how 20-year-olds today differ from 20-year-olds in the 1990s, 1960s, and so on. This data is hard to get, but that doesn't mean we should make stuff up or look at the wrong data.
So, what do millennials actually want, particularly in contrast to other generations?
First, their higher levels of narcissism suggest that they are more preoccupied with being noticed, achieving fame, and occupying leadership. Unfortunately, higher narcissism is also a problem for effective leadership: it makes it harder for you to focus on other people, which is exactly what leaders should do.