Missing a beat: Apple loses key music exec
Ian Rogers has reportedly left the tech giant only two months after launching the Beats1 online radio station.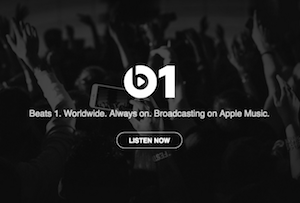 It's inevitable that a company will lose top people from an acquisition – some just won't be able to get over that square peg-round hole feeling that can come from being bought out by a bigger business. But it's still a bother for a parent company, when talent is often a large part of the reason they buy up in the first place. Apple's loss of key music streaming executive Ian Rogers will be no different.
Rogers, who spearheaded the tech giant's move into online radio, has left just two months after the Beats1 station was launched, according to the FT, which cited 'two people familiar with the matter.' It's also a mere 15 months after Apple bought Dr Dre and Jimmy Iovine's headphones and streaming company Beats for $3bn (£1.95bn).
His departure, confirmed without further details by Apple, was apparently a surprise to colleagues. Especially as the music industry veteran, who was the Beastie Boys' webmaster from 1993 to 1998, is supposedly off to Europe to work in a completely different industry.