Published: 17 Jul 2017
Last Updated: 17 Jul 2017
When Barclays set out to improve its accessibility for disabled people, it didn't exactly set a low bar. 'We wanted to become the world's most accessible FTSE 100 company,' says Mark McLane, Barclays' global head of diversity and inclusion. 'You may think that's hard to achieve, but you'll never get anywhere if you don't try.'

And accessibility applies to both employees and customers. From recruitment and training to equipment and support, the organisation tries to make everything easier for its disabled staff – in turn it benefits by widening its talent pool and retaining employees. As for its customers, Barclays talks about services that are 'barrier-free'. This includes technology such as talking cash machines and online sign-language translators, but also impeccable customer service. And, in a competitive market, you need to look after your customers or they'll move banks.
Getting started
As a first step in this journey, the bank became an early participant in the government's Disability Confident scheme. The logic was that, in openly discussing issues around disability, the company would be forced to define what true accessibility actually meant.

For McLane, it's about far more than providing wider doorways, or entrances with ramps. Barclays has already made plenty of innovations in its employment of disabled people. It's built a team dedicated to developing and introducing accessible technology, while in recruitment, its Able to Enable programme opens up apprenticeships to those from harder-to-reach pockets of society, many of whom have disabilities.
Mark McLane, head of diversity and inclusion at Barclays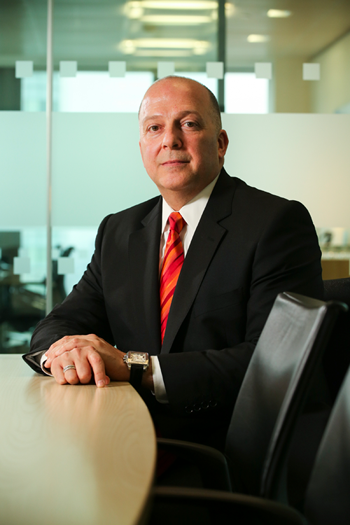 It has also redesigned its internal processes to make career development easier for disabled people: when a new colleague joins, their particular needs – whether that's a specially-adjusted computer screen (paid for by the government's Access to Work scheme) or a switch to flexible work hours to incorporate therapy sessions – are established and recorded from the off, so there's no need to negotiate them at each stage of their career. And their recruiting manager is never required to dredge up and repeat old, potentially uncomfortable questions.
Be prepared to listen
Barclays is clearly a lot further along the journey of disability employment than many of its peers. And it has enjoyed the benefits – widening its talent pool, improving team engagement and adding value to the brand's reputation. But McLane is well aware that the journey isn't over yet. Indeed, Barclays' innovations in employment have simply helped define its strategy for the next stage of accessibility.

'It's about listening to your disabled colleagues and customers about the changes that can really make a difference to their lives,' says McLane. 'You then have to build that into the front-end, in the design of both your processes and products.'

Barclays has been inviting its disabled colleagues to participate in listening groups where they can give their opinion of how the company is progressing and look at other developments in the field beyond the company. These sessions have prompted a raft of pioneering changes, not least in the provision of accessible technology for customers, from the aforementioned talking ATMs to high-visibility debit cards.

'One colleague asked if they could change the colour of the card to red, as it's the colour they could most easily discern,' says McLane. 'Another couldn't see their card at all, so wanted a notch in it so he could feel it and know he was inserting it the right way.'
A competitive advantage
McLane is keen to point out that becoming disability confident is not necessarily about massive, sweeping change. But he's in no doubt as to the concrete competitive advantage Barclays has gained from embarking on that journey.

'It's certainly not a tick-box exercise,' he says. 'Although I have nothing against that if that's what gets a company started. It just can't be the end goal.'

For Barclays, that end goal is to become a truly accessible and disability confident company. Even if the specifics of how that looks are constantly shifting. 'People's needs keep changing, as society changes too,' says McLane. 'In that sense the journey is never finished.'

So what's his advice for any company looking to improve its accessibility both for colleagues and customers?

'Ask your colleagues who identify as disabled what one change you could make that would improve their lives, and do that,' says McLane. 'That's your starting point. We're often stopped by the fear of getting something wrong and offending a colleague or customer. But the only thing you can really get wrong is not starting in the first place.'

Almost 4,500 organisations have already signed up to Disability Confident. Click here to join them