Are you mobile and motivated or deskless and disengaged?
HOW TO GET THE MOST FROM YOUR EMPLOYEES: Flexible working can be fun and freeing or dreary and dispiriting - the difference is mostly down to management.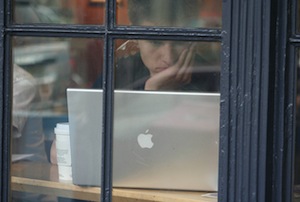 Whether you're out on the road seeing clients or saving time and train fares working from home, flexible working can be popular and productive for all. Employees get to do the job when they want and where they want, and employers don't have to pay for half as much expensive office space.

But the dreams on either side don't always match reality, and it's often because the management challenges of remote working have been overlooked. When you can't see or talk to half your people, how do you know how they are getting on or keep an eye on what they're up to?

That's the tricky topic for today's MT video, association with Kronos. Enjoy it - wherever you are.



For more on how the modern workforce is changing please visit our 'getting the most out of your employees' hub page.