Monitise is 'Britain's Least Admired Company': What went wrong?
Once an exciting fintech prospect, the mobile payments business has had a disastrous year losing 90% of its share value.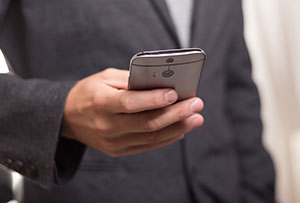 Formative years
A hunch that, sooner or later, the world's six billion mobile users would want to pay for stuff via their phones led ex-rugby player Alastair Lukies to found mobile payments business Monitise in London in 2003. He teamed up with Vodafone exec Steve Atkinson, got £4m in backing from IT specialist Morse and signed up First Direct as his first client in 2006. A successful IPO on AIM followed, as did investment from Visa amongst others. With a valuation of over £900m by 2013, Monitise looked set to join the Unicorn Club of £1bn start-ups.
Recent history
In 2014 revenues hit their peak of £95m thanks to deals with RBS and HSBC, but despite processing £30bn of transactions annually, trouble was brewing. Blindsided by the rise of the cloud, Monitise was being disrupted: the pay-as-you-go boom made it much harder to sell expensive upfront licences, and also brought massive competition in the shape of Apple and Google. Attempts to pivot to an online subscription model struggled and losses for the year grew 60% to £31.4m. When long-time backer Visa announced it was selling up in September 2014, Monitise's shares tanked, losing over 90% of their value in the subsequent 12 months. Attempts to find a buyer for the business failed, and in March this year Lukies stepped down as CEO. In September, the firm topped off a disastrous year with a whopping loss of £227m and finished last (247th out of 247) in Britain's Most Admired Companies league table, to boot.
Who's in charge?
Glad you asked - it's been hard to keep up recently. Lukies was replaced by Visa exec Elizabeth Buse. But Buse herself departed in September citing 'personal reasons' leaving Lee Cameron, lawyer and former deputy CEO, in charge.