Monitise ditches its founder
Alastair Lukies, who launched the company back in 2003, has stepped down as co-CEO.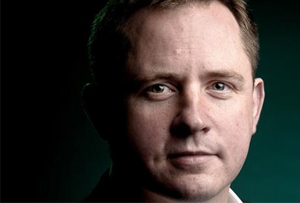 It's not been a great year for Monitise. Once hailed as a shining example of what Britain's tech sector can offer the world, the mobile payments company's been in dire straights, with losses accelerating and its shareprice sliding more than 75% since peaking in February 2014. Today it's taken another hit as the board announced it had cancelled plans to look for a buyer and that co-CEO Alastair Lukies would step down.
Credit: Yahoo Finance
It's a big blow for Lukies, the former professional rugby player who founded the business back in 2003. He hired Elizabeth Buse, an American former Visa exec, as his co-CEO last June, but now it seems like there's only room for one top dog. He's left his job and the board of the company with immediate effect, though Monitise said he 'remains available to the company' as 'founder and strategic adviser' to Buse.
It was all pleasantries and handshakes on the PR front, of course. 'On behalf of the board, I would like to thank Alastair Lukies as the founder of, and inspiration behind, Monitise,' said chairman Peter Ayliffe. 'His vision, tireless hard work and energy have created a business that has delivered leadership in its space and given us the base from which we can build a long-term successful business.'