Monkeys make better trades than the average fund manager
A recent study by Cass Business School claims that monkeys make better trades than human beings. So much for the financial elite.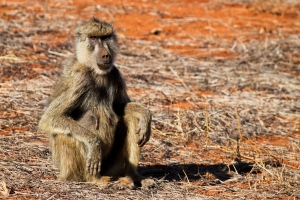 That's right. A monkey picking investments at random could beat funds tracking the US stock market, according to new research. 'Nearly every one of the 10 million monkey fund mangers beat the performance of the market cap weighted index,' says Professor Andrew Clare, co-author of the study.

Before you start picturing monkeys in three-piece suits hacking away at a computer terminal, it's worth noting that the primates used in the study by academics at Cass Business School were of the 'virtual' variety. To wit, they used a computer to simulate the stock-picking abilities of a monkey and pitted these random choices against a traditional market capitalisation weighted index. Unfortunately for fund managers, the results showed that our hairy genetic relatives won every time.

However, before fund managers across the Square Mile start throwing themselevs off the Gherkin, the research did also find that certain alternative indices – such as an index where stocks were weighted according to sales – befuddled the monkey magic. The traditional trading models trumped 99% of the monkeys' randomly constructed ones.
Still, MT will never think of the phrase 'monkey business' in the same way again...