Monoprix and Prisunic - anatomy of a merger
This case describes the outcome of the acquisition of Prisunic by Monoprix, with the financial participation of the French supermarket chain Casino, which also became a significant shareholder of the merged company.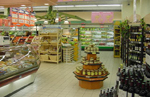 The merger was designed to give Monoprix critical mass in terms of cost efficiency and permit the cross-fertilization of Monoprix's strengths in food with Prisunic's success in fashion clothing. But blending the two corporate cultures was not easy and multiple organisational and operational problems cropped up.
Prisunic, the French department stores famed for cheap and cheerful furniture, was something of an icon of interior design in the 60s. Today it is no longer a standard feature of the Parisian landscape. This case study by research assistant Isabelle Sood and affiliate professor of marketing Charles Waldman, examines the merger of two big names in the French retail business. The Primo case is a natural follow-up to the Monoprix case: it illustrates the financial game played by Monoprix in order to cure one of its major ills - a lack of cost efficiency.
In 1997 Monoprix decided to acquire Prisunic. The merger, in which the Casino supermarket chain took a financial stake, aimed to strengthen the position of both high-street retail chains and extend their market share. At the time Prisunic had 111 stores, most of them located in Paris and its suburbs, and in towns of over 40,000 inhabitants. It had lately shut down a number of outlets as part of a rationalisation programme, as well as making a strategic shift to focus on non-food items.
In order not to alienate its traditional customer base, Prisunic stores were not simply to be rebranded overnight, even if ultimately only the Monoprix name would survive. Philippe Houza, CEO of the merged entity, insisted that the stores conform to the 'CityMarché' formula - "which aimed to compete with town-centre supermarkets and with out-of-town hypermarkets".
One key management challenge was to ensure that the former Prisunic stores would profit from Monoprix's expertise in the food domain, while the latter would benefit from Prisunic's strengths in clothing and textiles. In terms of product range, Monoprix's various food brands (such as Monoprix Gourmet and Monoprix Bio) would thus gradually find their way onto the shelves of Prisunic. Similarly it would gradually extend into fine-foods, ready-made meals, beauty and skincare, and fashion. Monoprix, in turn, would progressively cash in on Prisunic's success in textiles, following the latter's successful partnership with a number of designer names.
Another major management challenge was to forge a corporate culture that would combine the strengths of both chains. And that wasn't all. At a juncture in which both chains were struggling in Switzerland, Holland and Italy, Primo was obliged to deal with the introduction of the new euro currency and the application of the 35-hour maximum working week mandated by French law.
The case challenges students to reflect upon issues such as how to build a corporate culture which integrates the strengths of both companies, how to fine-tune a retail concept given the new portfolio of stores, and how far you can or should depart from your original concept.
INSEAD 1998